Bulk material and conveyor technology

Our know-how is the conveying of abrasive bulk materials and the gentle conveying of sensitive products. Our customers include metallurgical sewage treatment and power plants, sewage sludge recycling, waste and biomass incineration plants, glass and building materials industry, chemical industry, petrochemical industry and food and animal feed manufacturers./p>
Bulk material and conveyor technology
Our offer includes:
Bulk material and conveyor technology
Planning, execution, maintenance and service of conveying systems for liquids and solids.
Conveying systems for bulk materials with mechanical and pneumatic conveying.
Maintenance and service of your existing plants and support for your spare parts.
We are happy to advise you in the various project phases and support you in the execution.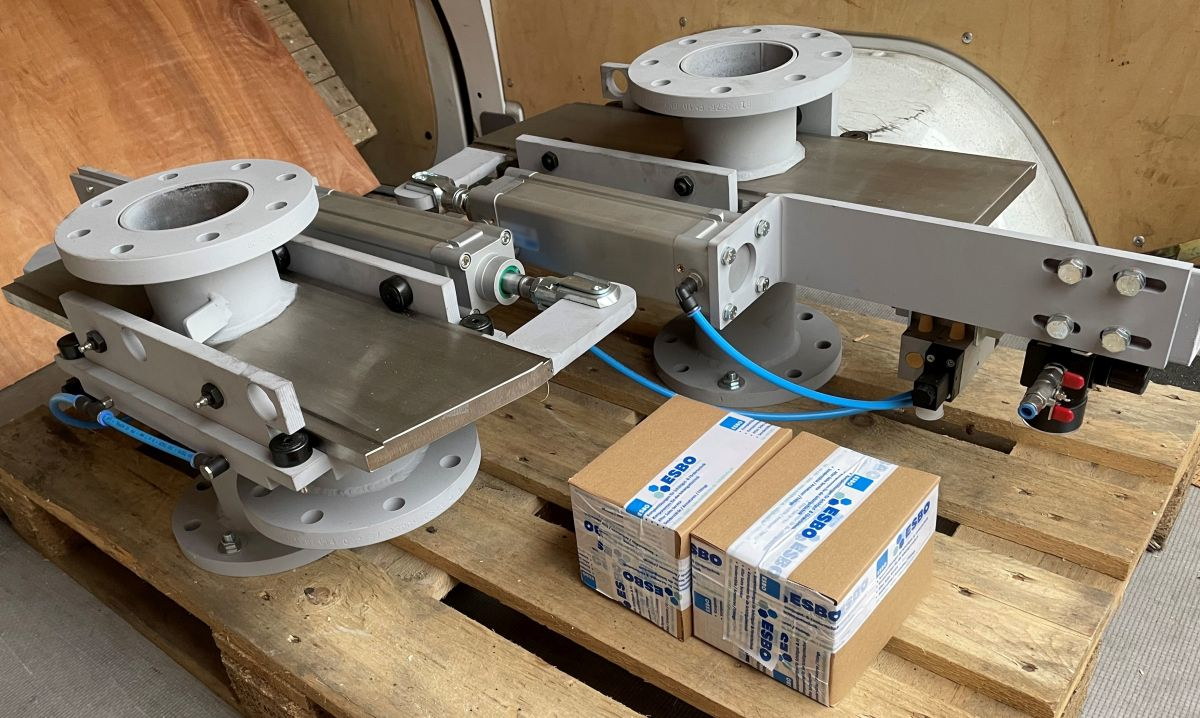 Manufacture and distribution of components for storage, extraction and weighing systems

valves
drives
pipes and fittings
filling, packaging and weighing techniques
silos
appliances and plant components.
Dosing, locking-off devices and valves for bulk solids technology

Fabric sliders
Swing gate valve
Flat slide valve
Gate valve
Butterfly valve